PVA
™
Device App for Android
™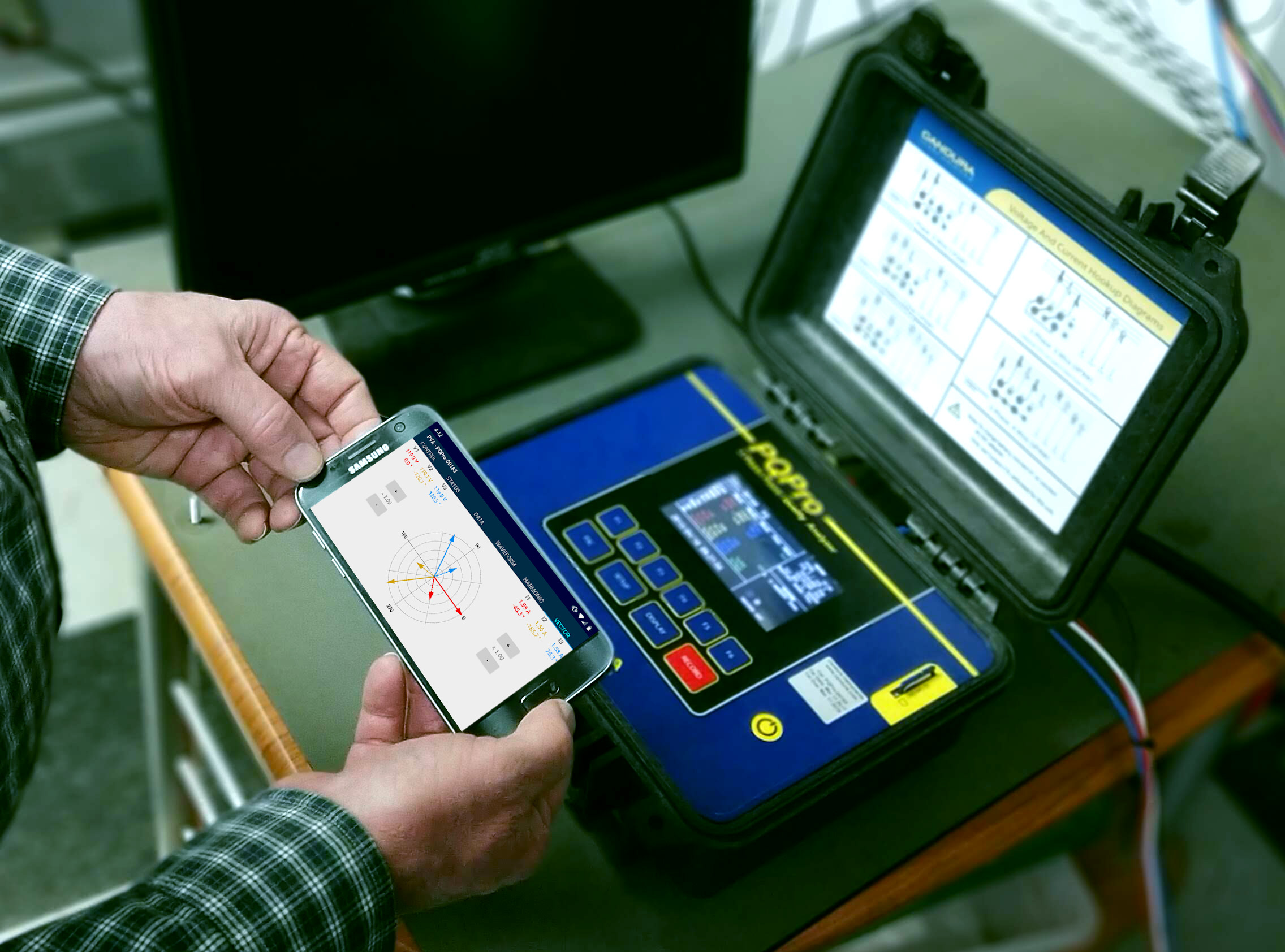 In situations where the PQPro™ or EPSD™ are not easily accessible, the PVA™ device app enables status checking, control, and real time data display from a safe distance:
Basic setup of the analyzer such as update clock, storage rate setting, and format memory card.
Check general status of the analyzer such as battery level, memory card storage level, and connection configurations.
Start / stop a recording.
View real time data such as RMS Voltage & Current, kW, PF, Freq.
View waveforms, harmonics, and vectors.
Download recorded data to Android device, then send the file for further analysis with PV II

™

Data Analysis Software.
Minimum requirements:
Mobile device with Android 8.1 (Oreo) or higher.
PQPro

™

or EP

SD

™

must be equipped with Bluetooth

®

radio which is an optional feature.
Download APK to install app on Android devices.
Register to download
PVA
™
Screenshots
Device Control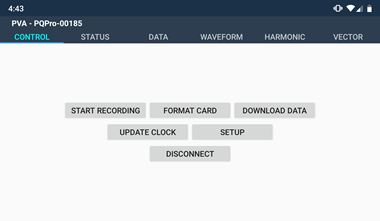 General Status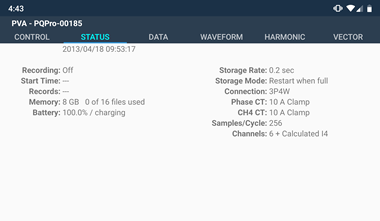 Real Time Data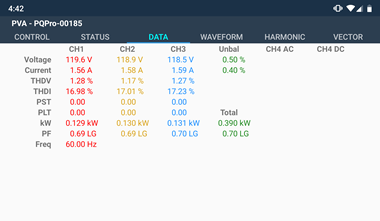 Waveform Graph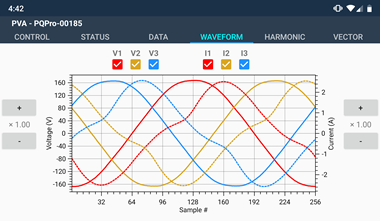 Harmonic Graph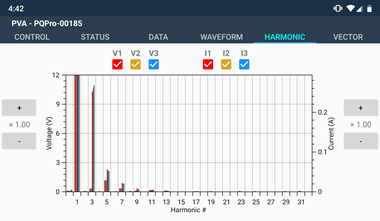 Vector Diagram